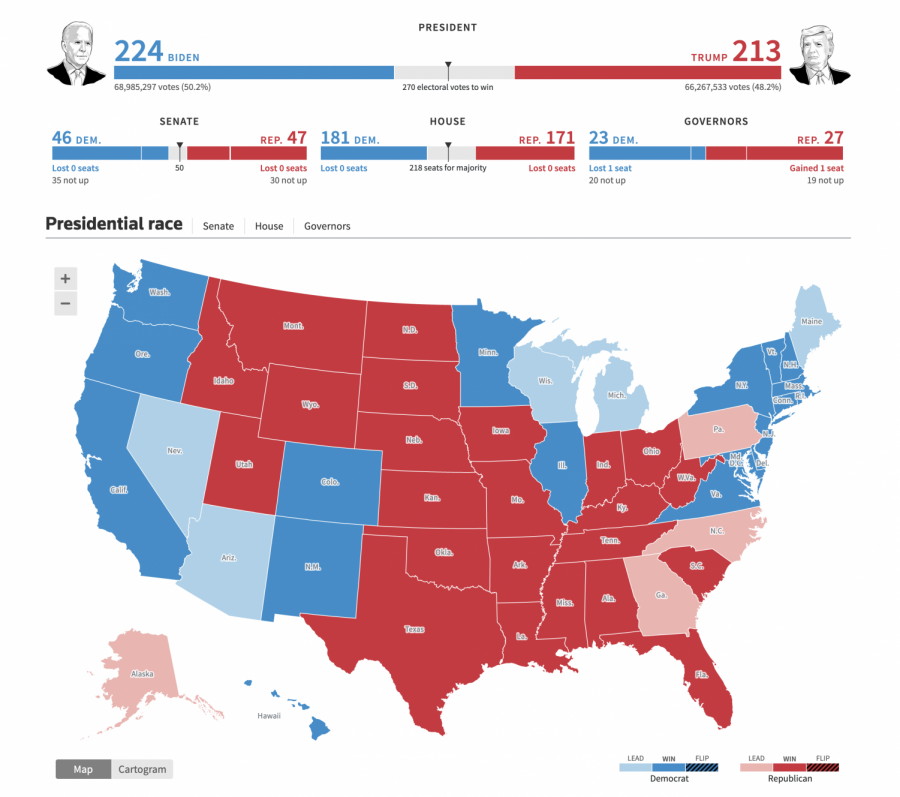 Graphics.reuters.com
As many of you might know, during Wednesday and Thursday of last week the Newspaper staff sent out a google form to all of the English teachers where they were given out to students. From there we collected information to try and simulate an election at Herriman, this poll had interesting results.
The first questions were determining demographics, such as if the user was a student, teacher, or community member (parents & guardians) then we narrowed down who they would vote for given the two options of President Donald J. Trump and former Vice President Joseph R. Biden. 
These first questions gave us the basis of our goal of the poll, given the chance for the entire student population to vote between the candidates. Herriman High School had similar results to the entirety of Utah.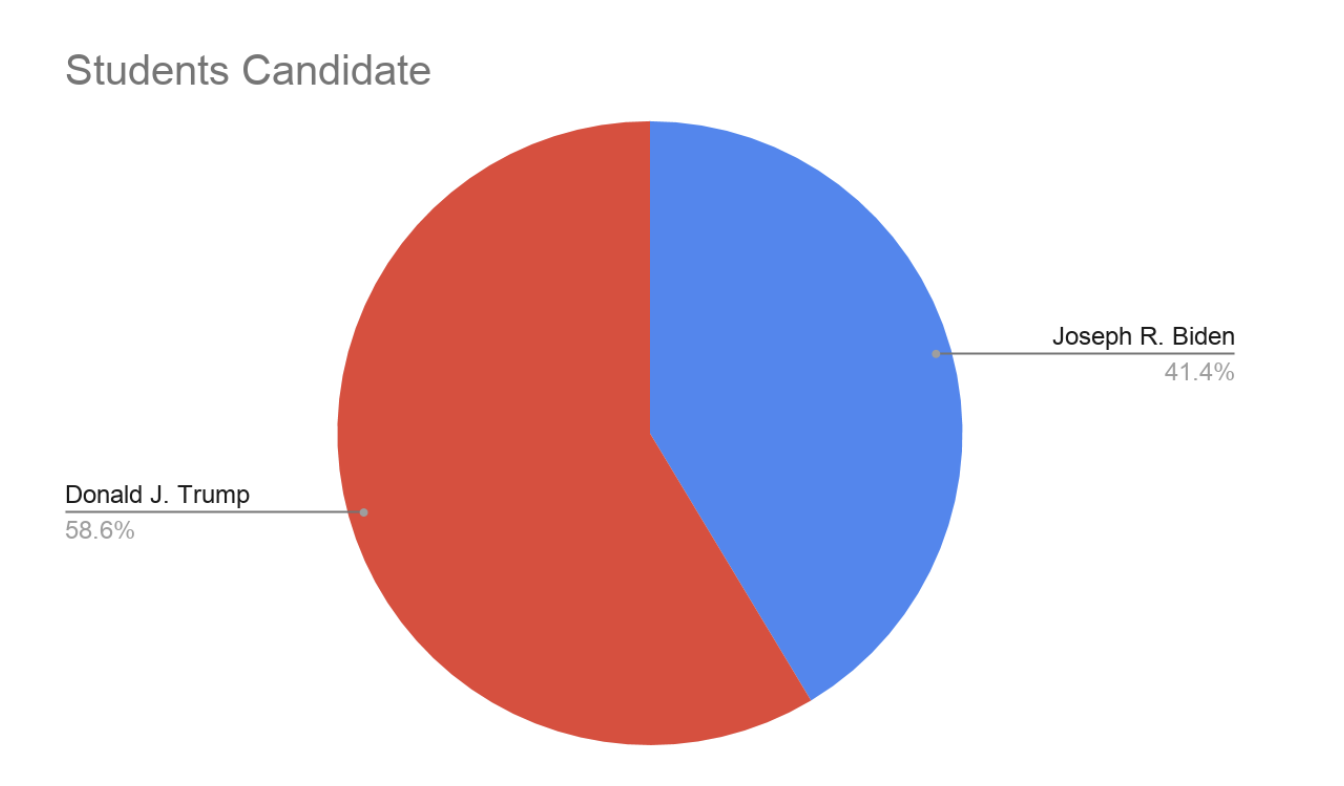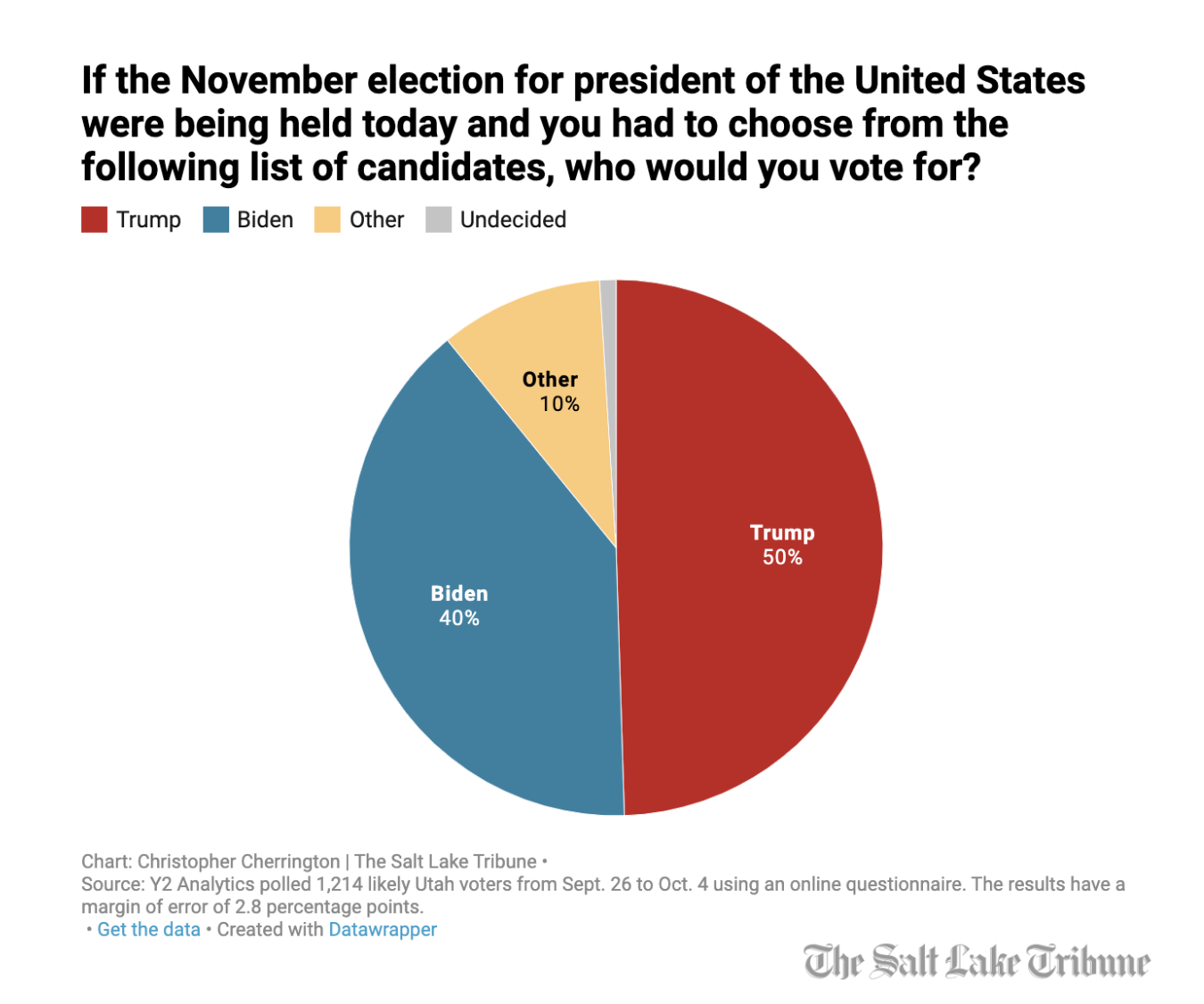 Additionally, we had a question regarding a write-in candidate, this could have been anyone. There was the occasional "Your mom" and "Spongebob" but the results actually had more legitimate candidates than our staff expected. At the very top was "I don't know" with 20.1% this is nearly a quarter of our student body either not understanding what other candidates are running or do not have the knowledge to make a decision. The second highest was Kanye West with 17.3%, following in third were the folks who said "none" which either meant they hated every candidate possible or didn't want to choose. Between political commentators or candidates who dropped out, it's pretty interesting to see the different groups of thinkers throughout the school. Even if one person leans a certain way, they still have a range of opinions.