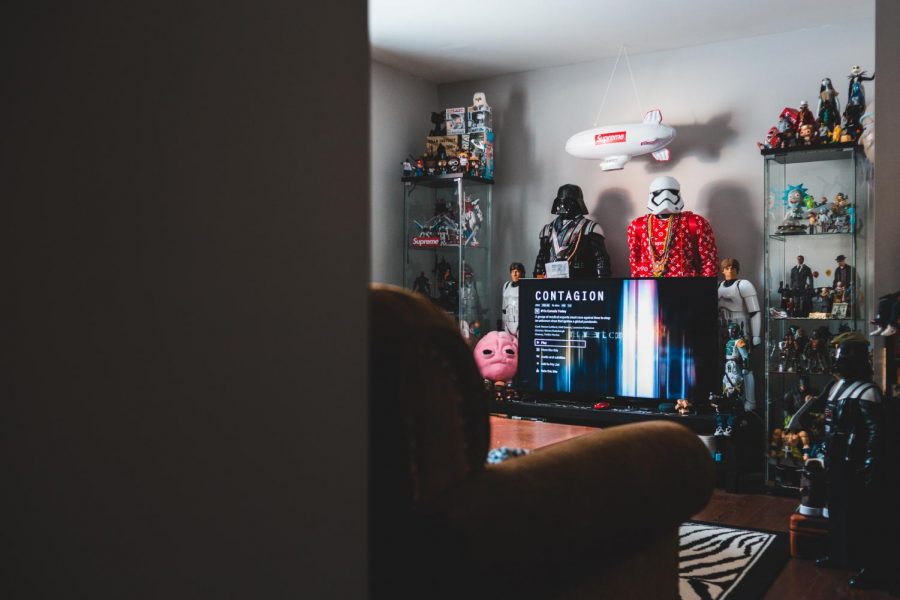 Photo by Erik Mclean from Pexels
This school year is soon to end and summer time is approaching closer every day, you might find yourself sitting in your house bored with nothing to do. Well I have news for you, while you are at home looking for something to do there are thousands of movies out there waiting for you to watch them and I am going to list some of them coming up in 2021.
The Dig (2021)
Directed by: Simon Stone 
Opening on: January 15,2021 
Ralph Fiennes and Carey Mulligan star in this Netflix original film based on true events and set in 1939. Mulligan plays a wealthy widow who hires an archaeologist (Fiennes) to excavate the burial mounds on her estate, leading to the discovery of a wealth of medieval Anglo-Saxon artifacts.
The SpongeBob Movie: Sponge on the Run(2021)
Directed by: Tim Hill 
Opening on: February 2021 
The SpongeBob Squarepants gang are back for another adventure. This time Spongebob and Patrick set out on a rescue mission to recover Gary, who has been taken by Poseidon, and find themselves in the mystical land of Atlantic City.
Space Jam: A New Legacy(2021) 
Directed by: Malcolm D. Lee 
Starring: LeBron James, Don Cheadle
Opening on: July 16, 2021 
Godzilla vs. Kong 
Directed by: Adam Wingard
Opening on: March 31, 2021
Humans captured Kong to use as a weapon to defeat Godzilla because he was causing death and destruction to earth.  
Jungle Cruise
Director: Jaume Collet-Serra 
Opening on: July 30, 2021 
Dwayne Johnson and Emily Blunt star, respectively, as a riverboat captain and a scientist on a hunt for a magical cure in this Depression-era action adventure. 
Top Gun: Maverick
Directed by: Joseph Kosinski
Starring: Tom Cruise, Jennifer Connelly, Jon Hamm, Val Kilmer, Jay Ellis, Miles Teller, Monica Barbaro. 
Opening on: November 19, 2021
Pete "Maverick" Mitchell keeps pushing the limits after years of service as one of the Navy's top aviators. He must soon confront the past while training a new squad of graduates for a dangerous mission that demands the ultimate sacrifice.
Fast and Furious 9
Directed by: Justin Lin 
Starring: Vin Diesel, Charlize Theron, Tyrese Gibson, John Cena, Michelle Rodriguez, Ludacris, Lucas Black
Opening on: June 25, 2021
Dominick Toretto has an old/new family member that catches up with him and his close family, the new entry will bring the family back together to face off against a new villain played by John Cena who happens to be Dom's long lost brother.