What's Next for the Utah Jazz?
After a tough loss to the Nuggets in game 7 of the Western Conference 1st Round, the Jazz are looking for a big bounceback season.After trading for Mike Conley Jr. in free agency last year, signing Bojan Bogdanovic in free agency, and trading for Jordan Clarkson during the season, the team has some fresh new faces that they hope to bring back. Conley is expected to pick up his $34.5 million dollar extension this offseason. Bojan Bogdanovic, Rudy Gobert, Donovan Mitchell, Joe Ingles, and Royce O'neale will still be under contract for next season. 
The Jazz is looking to give Donovan Mitchell an extension this next offseason and are expected to give him a max contract. If Mitchell signs the contract, it would kick in at the beginning of the 2021-2022 season. The contract would take up 25% of the salary cap. 
The Jazz is able to give Rudy Gobert a five-year supermax deal worth $220 million. Will they? Possibly. Should they? Probably not. Don't get me wrong, Rudy is a great player and one of the best defenders in the league but is he really worth $50 million a year as he's getting into his 30's? Hopefully, he'll take a discount for the Jazz so they can have more cap room to sign another star. 
Re-signing Jordan Clarkson is very important this offseason. He has been a spark off the bench for the Jazz all year and has averaged 15.6 points and 48.2% shooting from the field and 36.6% from 3 for the Jazz in 34 games this season. Coach Quin Snyder has given nothing but praise to Clarkson when he arrived for the Jazz in December. 
As long as the Jazz can hold on to these assets they should be set for next season. Having the No. 23 pick in next year's draft could also help them find some depth for the roster to play along with Jordan Clarkson. 
Leave a Comment
About the Contributor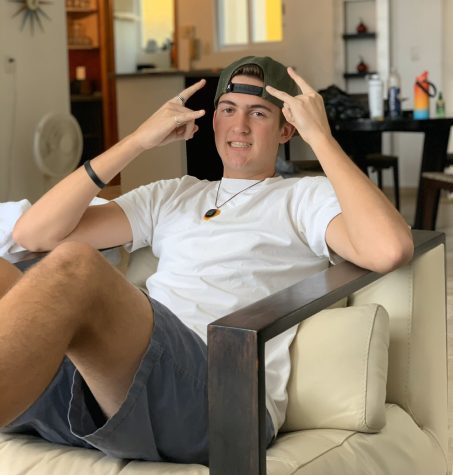 Stillman Ballstaedt, Sports Editor, Writer
My favorite area to write in is sports. I joined the school newspaper because I wanted to get some practice in sports writing and to express my opinion...