Headline: Hearts Of Gold Donations
How will it work, and who is it going to?
Holiday cheer and lights are spread about the school within the first week of December, to celebrate the Christmas season as well as the start of Hearts of Gold. This year, however, is going to make donating just a little bit different. 
The Hearts Of Gold Experience has chosen the Angel's Hands Foundation to sponsor. This foundation's goal is to help improve the quality of life for individuals with undiagnosed or rare medical conditions. They help with financial and educational support as well as social, moral and emotional support for the patients and their families. 
This year is the first year Hearts Of Gold will be accepting donations through Venmo, which is something most students have been asking to happen for a while now. Sadly, with that, a few things have had to be sacrificed this year. 
Odd jobs will no longer be something students can do to donate money without having to actually donate money, and working instead, though as a replacement for people outside of Herriman High, posters will be hung on people's doors to advertise the Venmo that the school has set up. However, this year we can buy merchandise to donate, the general student reaction is that it looks really cool. There are plenty of modern t-shirts, sweatshirts, sweatpants and a variety of other items to purchase. 
Some teachers are still allowing students class parties and late vouchers, as long as you pay the price. So help raise those forty dollars, get that pizza party! It's all for a good cause.
Leave a Comment
About the Writer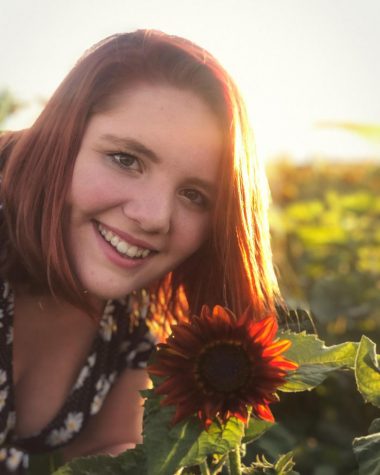 Lily Ramirez, Writer
Hi! My name is Lily Ramirez (you probably already read that) and I'm in 11th grade. My favorite thing about newspaper is being able to learn about what's...