What Graduation is Going to Look Like
On June 3rd, 2021 Herriman High School is holding an in-person graduation! In the morning (9:30 am) there will be a parade that will be expected to go around the streets such as Mustang Trail Way. But that's not all! Later during the evening at (7:30 pm) at the Herriman High Stadium the graduation ceremony will begin, but call time for graduates is 6:30pm so they can find your spot and be there and to make sure everything is in order. June 1st is the practice walkthrough at the Main Gym at 9:30 a.m.
You can pick up your cap and gown on May 20th in Tech Atrium from 10:00 am – 1:00 p.m. along with any graduation cords you have received. There is no telling how long the ceremony will go so plan staying for a minimum of 2 hours. Each student will be able to give 6 tickets to family members or loved ones but will not receive any more no matter what the circumstances are. If for whatever reason you desperately need more tickets it is advised you bargain with other students who don't have 6 people coming to the ceremony. In the circumstance it ends up raining on June 3rd then you will have 2 priority tickets that will be the only people who can attend inside. The event will also be livestreamed for anyone else who wishes to view the ceremony.
After the ceremony on June 3rd, Herriman High School has decided to rent out Classic Fun Center from 10pm – 3am. The requirements to go into Classic Fun Center are: you must bring your school ID to the door to prove that one, you are a senior and two, you went to Herriman this year. You can buy tickets online for $25 using the email that you or your parents should have received. If you wait to pay at the door, it will cost $30 to get in. There will be no COVID screening for any of these events. Happy graduating…
Leave a Comment
About the Contributor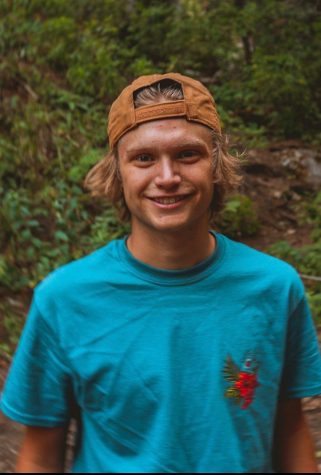 Spencer Corliss, Editor, Podcaster
I am a senior, I joined the newspaper because I thought that it would be fun to write about news, this is my second year doing this. I love to ski and...