The Mustangs Suffer Tough Fourth Quarter Loss to Bingham High School
HERRIMAN, UTAH –  The 2-3 Herriman Mustangs boys football team lost to the 2-3 Bingham Miners on Friday night, placing them at .333 on the season. Herriman showed a lot of fight in the beginning of the game, but would ultimately run out of fire towards the end of the game.
Both teams started off slow, with Herriman stopping Binghams opening drive to start the game with a three-and-out. Back on offense, Herrimans' quarterback Jack White struggled with throwing the ball on target, and the receivers struggled completing catches. Bingham was also able to hold the Mustangs to low rushing yards in the first quarter.Herrimans defense looked very strong early, however, and almost forced a safety if the referees would have judged the call differently.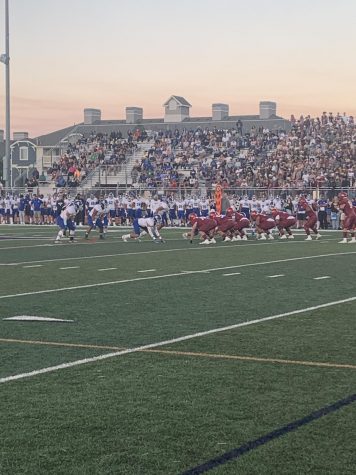 The second quarter started with a quick touchdown from the Miners, but a failed two point conversion would keep the lead to 6-0. The Mustangs would then battle back and drive down the field to score a touchdown of their own, and take the lead after a successful PAT to make it 6-7. The game would then go into halftime. 
The third quarter was slow for both teams again, and there wasn't much action. Herriman was able to score a field goal after a drive down the field, and extended their lead to 6-10, an important score due to the fact that if the game remained scoreless, the Miners couldn't tie, or win, on a field goal. However, that soon wouldn't matter, as the third quarter came to a close.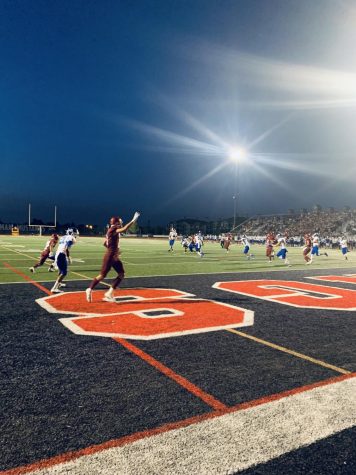 The fourth quarter is where Herriman struggled. Sloppy play on both ends of the ball caused Herriman to give up yards, and give up the ball on quick three and outs, that Bingham would take advantage of. Bingham was able to easily out-play Herriman, and score 21 points in the fourth quarter. Herriman would go scoreless. The game ended with a final score of 27-10 for Bingham. Herriman now sits 2-4 on the season, while the Miners extend the win column to 3-3.
Leave a Comment