The Real Reason Why French is No Longer Offered at Herriman High
An in depth look featuring Principal Quarnberg on why exactly Herriman High School hasn't offered a French elective since 2020.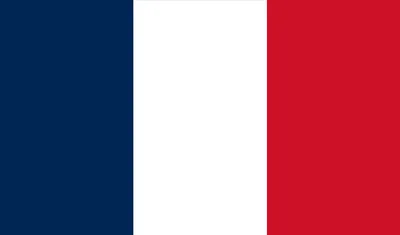 Herriman High school has not offered French as a language elective since the 2019-2020 school year, but recently more and more students and parents have been prompting the administration for an explanation. Many people are curious as to why the school got rid of French and whether the school is planning on bringing it back. Principal Todd Quarnberg has offered some insight into reasons as to why exactly the school does not offer French as well as his thoughts about bringing back the language.
Principal Quarnberg explained that the lack of a French program was due to a variety of factors. He said, "When the school shrunk in size, meaning we split to have Mountain Ridge, we simply didn't have enough kids to offer a full French program." Many colleges are no longer requiring a language credit to attend school, so taking a language is no longer enticing to students. He also mentioned, "French teachers are impossible to find."
Although Principal Quarnberg states how difficult it is to find French teachers, there are other schools in the district that have full French programs. Some schools that offer French classes include Mountain Creek Middle School–a school whose students usually transfer to Herriman–and Mountain Ridge High School. Herriman High School's old French teacher transferred to Mountain Ridge after the split. When asked about his views on this matter,  Quarnberg admitted, "It makes me ill at ease that I have middle school programs running French, and you would expect a highschool to have a continuance of that program and I don't. So there's a lot of… guilt that we're not following up with what students have started in middle school."
Quarnberg hopes that as the school's student population grows, he can add French as an elective once again. The topic has come up in district and PTA meetings a few times. One active PTA member shared, "I had two children who attended a 750 student high school… and yet that high school offered Spanish, French, and German. I don't understand why Herriman High falls so short on being able to provide access to learning these…languages that are offered in so many schools nation-wide." Quarnberg has also talked to other schools in the area about transferring their French teachers to Herriman in the upcoming years. Many students have expressed their interest for a French program at Herriman High School to administration.
Some students have also applied for release time to go over to Mountain Ridge High School and attend French classes there for part of the day. One of the students interested in taking French classes said, "I've been doing French for four years so it'd be a waste of all that effort to give up now. I plan on doing dual enrollment. So I'll leave during B lunch for Mountain Ridge, then finish my 8th period there." Until the French program is available at Herriman High, this is the option suggested by most counselors.
Principal Quarnberg advocates for bringing French back. He believes wholeheartedly that learning a foreign language is one of the best things you can do in high school and in your life. It's a skill he regrets not taking advantage of in high school. It seems like everyone — students, parents, teachers, and administration — are all trying to bring the French program back to Herriman High and hopefully, in the next few years, it will be available once again.
View Comments(1)