What are the Teachers Reading?
All the different books that teachers are reading and their opinions on them.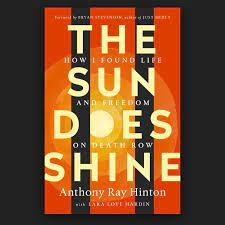 For the beginning of the school year, I went to different English teachers to see what they are reading and get recommendations for students. 
Mrs. Brough is currently reading the novel Rebecca by Daphne du Maurier which was later adapted to film in 1940 by Alfred Hitchcock. Rebecca is a 1938 gothic novel, set in the fictional Manderley estate. The novel starts with an unnamed woman who impulsively marries a rich widower, Maxim de Winter. The new Mrs. de Winter later discovers that both he and his estate are haunted by the memory of his late wife, Rebecca. This tale is a story of a gothic romance, crime, and mystery. This is Mrs. Brough's fifth time reading Rebecca and she still loves it, she says she tries to read it at least once a year. 
Ms. Hansen is reading Red Rope of Fate by K. M. Shea. In a world where elves and humans can't communicate, a marriage between a human and an elf is arranged. The main character, Tari-an, is bound to a human military officer, Captain Arion, to hopefully create a friendship between the humans and elves. After the marriage, Tari and Arion figure out that they can now communicate with each other and the language barrier has been breached. Many do not believe that an elf and human should be together and try to break their bond. As they continue to spend their time together, Tari figures out that she has fallen in love with Arion, and if they can survive this time in a court where no one wants them to be together, it will strengthen their countries. A story of romance and fantasy with action. Ms. Hansen loves Red Rope of Fate and all other K. M. Shea books. She highly recommends all of them. 
Mrs. Shurtleff is reading The Sun Does Shine: How I Found Life, Freedom, and Justice by Anthony Ray Hinton. The Sun Does Shine sees Hinton wrongly accused of murder in Alabama at twenty-nine years old. He believed that the truth of his innocence would be the thing to set him free. But, he was a poor black man in the southern judicial system. For the first couple of years on Death Row, he was angry. He was angry with the system and with the people who had put him there. Later, he accepted his situation and he started to find a way to live on Death Row. He started to inspire his fellow inmates and he finally got a civil right attorney and got his release in 2015. This story is a nonfiction book, about Hinton and his story, and it's a story of hope. Mrs. Shurtleff thinks that The Sun Does Shine is,"It's a beautiful and an amazing read. And insightful onto how the prison system works." 
Mr. Hirst is reading three different books. He is reading Starlight Enclave by R.A. Salvatore, Small Data by Martin Lindstrom, and Innovate or Die: A Personal Perspective on the Art of Innovation by Dr. Jack V. Matson. Starlight Enclave is an epic piece of adventure fantasy. The demon uprising had ended two years prior and since then there had been peace. But with some stirring from a city in Faerun, Jarlaxle becomes worried of war starting. He wants to make sure that his city is armed and with a powerful sword. Jarlaxle and his group go to find the last person that wielded the sword so they can unlock the power of it. Mr. Hirst loves R.A. Salvatore, adores fantasy, and is enjoying Starlight Enclave. Next, Small Data sees Lindstrom hired by big corporations to find the smaller desires of people to make the products even better. This nonfiction book contains good information and helpful insights. Mr. Hirst says he is reading this book to better understand tests from students and look at the smaller things that go into it. Lastly, Innovate or Die contains personal stories and experiences of different people considered innovators. A nonfiction business and self-help book that gives useful information. Mr. Hirst is reading this book to take a look at revising his curriculum. 
Ms. Nielsen is reading The Moment of Lift by Melinda Gates. This story sees Gates talk about her experiences and her goal to provide aid for women around the world. It also touches on the need for all of us to lift each other up. She speaks about the need to lift women up and to stop keeping women down and her own experiences with inequality. Gates shares stories from some of the people she has met through her work. Ms. Nielsen really likes it and says, "Her experiences are so interesting and the information she's sharing seems especially crucial and meaningful to me."
Leave a Comment