Boys at Herriman High Make Valentine's Day Special for Every Girl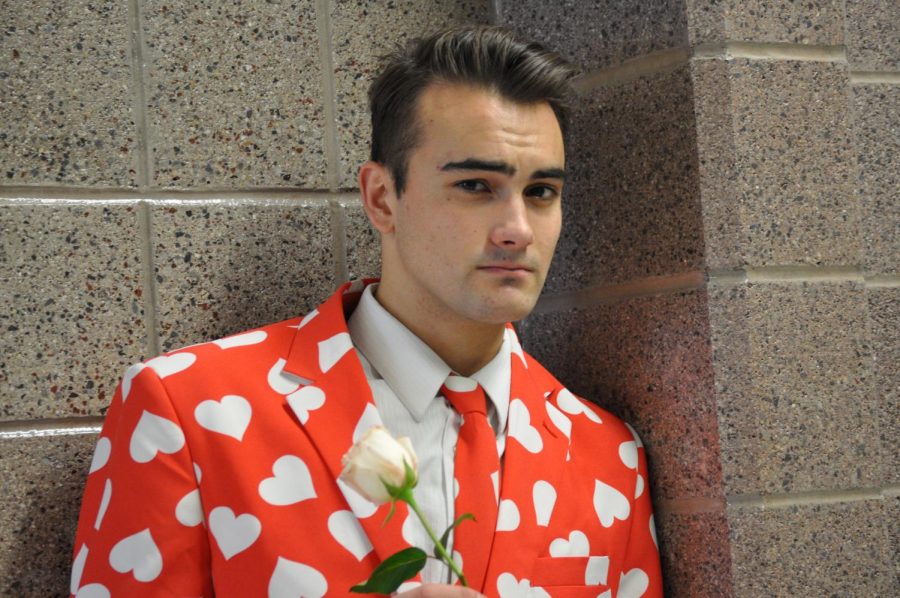 By: Kayla Miller, Co-Assistant Editor
February 15, 2019
If you're a female student at Herriman High, you know how special Valentine's Day is when it comes to being a Mustang. You hurry into the doors to escape from the cold of February and as soon as you reach the main hall you instantly know you're cared about. A sweet song is playing in the background, boys are sharply dressed, and you're handed a beautiful rose to be reminded of how loved you are. This tradition is a favorite as it brings the school together and leaves hearts full.
This year, Senior Paul Meyers decided to take initiative in keeping the tradition going. Dressed in his very own Valentine's Day suit, he stood with fellow cross country teammates and friends while handing out flowers to the ladies of Herriman High. When asked why it was important to continue this tradition, he simply said, "Because every girl should deserve to be loved and all the guys should show that we love them." Valentine's is a day every girl is guaranteed to feel the love from her fellow Mustangs, and the tradition couldn't continue without students like Paul stepping up to take care of his classmates.
Not only do the boys show they care by handing out flowers, but each one has a smile on their face and loves participating. They know the true meaning behind it and desire to make each girl have a good Valentine's Day. Paul also explained, "It's not like we should do it for the recognition, we should do it for the service and for the fact that everyone deserves a flower." The gentlemen of Herriman High definitely know how to treat other people, and this act of service is one to be admired.