Should Utah receive more Expansion Teams in Professional Sports?
Currently, there are two professional sports teams that call Utah their home; The Utah Jazz, and Real Salt Lake. But why doesn't Utah have more? Fans in Utah have expressed their support to bring potential expansion teams to the state in leagues like the National Football League, Major League Baseball, and National Hockey League. Here are some of the pros and cons, benefits and downsides, and what might be stopping Utah from expanding.
Economically, professional sports teams are a big benefit to the states that have them. The recently constructed Allegiant Stadium built for the newly relocated Las Vegas Raiders, created and estimated 12,000 new jobs in order to construct the new stadium, and yearly wages for those workers was an estimated $38,500. The new stadium is also expected to bring in 450,000 new visitors to the city, and have an economic impact of  $620 million.
For comparison, the Utah Jazz have an economic impact of around $52 million, with every home game in the regular season bringing in about $1 million.
Professional sports teams not only have an impact on jobs, though. Cities where professional sports teams are located also have higher consumer spending, and increased tax revenue. These numbers would also be boosted depending if the team was successful or not, or if the stadium received the opportunity to host an event like the Super Bowl, All-Star Game, or have one of the teams host playoff games at their home stadium during the World Series, NBA Finals, and Stanley Cup Finals series. 
However, 'successful' is unfortunately not a word used to describe the professional sports teams here in the state. 
The Utah Jazz don't have any NBA Finals trophies to their name, and haven't been to the NBA Finals since John Stockton and Karl Malone took the team back-to-back in 1997 and 1998, losing both to the Chicago Bulls. The Jazz have rebounded, though, reaching the best win/loss record in the league just last year, but were knocked out of the playoffs early in the second round by the Los Angeles Clippers. 
Real Salt Lake has one MLS championship to their name that they earned over a decade ago in 2009, beating the LA Galaxy 5-4 in penalty kicks. Real Salt Lake did make the MLS championship game again in 2013, but suffered a tough loss to Sporting Kansas City, 7-6 in penalty kicks. Real Salt Lake has also lost both of their star players that they had from both of those seasons, Nick Rimando, the team's veteran goalie, retiring in 2019, and Kyle Beckerman, retiring in 2020, both at the end of their respective seasons. 
So, what does Utah need to start getting new teams? Well, a lot of money, of course. Allegiant Stadium cost a whopping $1.9 billion to build, compared to the $93 million ($184 million adjusted for inflation,) that it took to build Vivint Smart Home Arena, the home of the Utah Jazz. Rio Tinto Stadium cost $110 million ($132 million adjusted for inflation,) to build for Real Salt Lake. 
Now, a Football Stadium is obviously more costly to build than an NBA arena or a soccer stadium, but, the question lies if Utah could even afford to build one. 
Let's look at the NHL and MLB. The most recent team to be founded in the MLB is the Arizona Diamondbacks in 1998. Chase Field, home of the Diamondbacks, cost $354 million ($562 million adjusted for inflation,) to build. The most recent team in the NHL is the Seattle Kraken in 2018, and right behind them, the Las Vegas Knights in 2017. Climate Pledge Arena in Seattle cost $7 million to construct, and T-Mobile Arena in Las Vegas Cost $375 million.
Utah has hosted NHL games before, however, and even as recently as October 1st of this year when the Los Angeles Kings played the Vegas Knights at Vivint Smart Home Arena, as a part of both teams' pre-season schedule. The Kings won 3-1. 
A common question asked is if sports fans from Utah would 'bandwagon' the newly founded teams. Because of the lack of professional sports teams in the state, fans that enjoy the other leagues have become fans of teams out of state, especially from Denver and California. The teams would have to rely on new fans of the leagues and fans in the state that had not followed the leagues before the expansions. 
Utah is growing in population at a rapid rate, approximately 18.4% from 2010-2020, ranked first in the nation. A large majority of the newcomers come from California, the state with the most professional sports teams in America, with 16. Some argue that the new residents would choose to sport some new colors of a new team to show some pride for their new state, but overall, it would be tough to estimate. 
Some say that Utah has already experimented with the possibility of going pro in some of these leagues by using a minor league option. The Salt Lake Bees and Salt Lake Grizzlies are both examples of this, but lack of interest in the teams may be plaguing the possibility of expansion. However, those smaller teams appeal to smaller markets, so the small amount of interest may not come as a surprise. Fans are also a lot less likely to travel out of state to see the smaller teams play.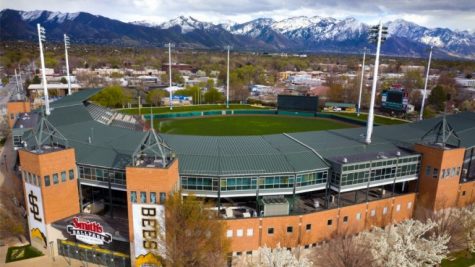 There's another question about the benefits of other pro sports teams, and that's if High School and Collegiate athletics could be boosted because of them. Texas, California, and Florida share 36 professional sports teams between them. Those same states have also produced the most amount of pro-sports players than any of the other 47 states in the nation. It's possible that having more pro teams could benefit the number of young players that are, one, interested in sports, and, two, would go to a college for their athletics programs. 
Social stigma and stereotypes towards the state are also another reason that may be halting expansion. The presence of The Church of Jesus Christ of Latter Day Saints in Utah and the values their members have, they aren't seen as the type of people that would enjoy sports in general. Because of this, back in 2017 during the NBA playoffs in May, Golden State Warriors players' Draymond Green and Matt Barnes told reporters that Utah had "No nightlife," and the vibe of Utah was, "Man, let's just get out of here." Jazz fans turned these statements into merchandise, however, with the Jazz Team Store creating and selling Utah Jazz 'Nightlife' T-Shirts. 
So, there's a lot of factors that go into this, and they aren't easy to manage. Looking at the benefits economically, it seems like a no-brainer. Once you look into some of the reasons why the state can't, or why they shouldn't, it seems more apparent at why we, and many other states, don't have more. Could we see an expansion team soon? Never say never. 
Leave a Comment