A Few of My Favorite Things
Herriman High Theater takes the stage in The Sound of Music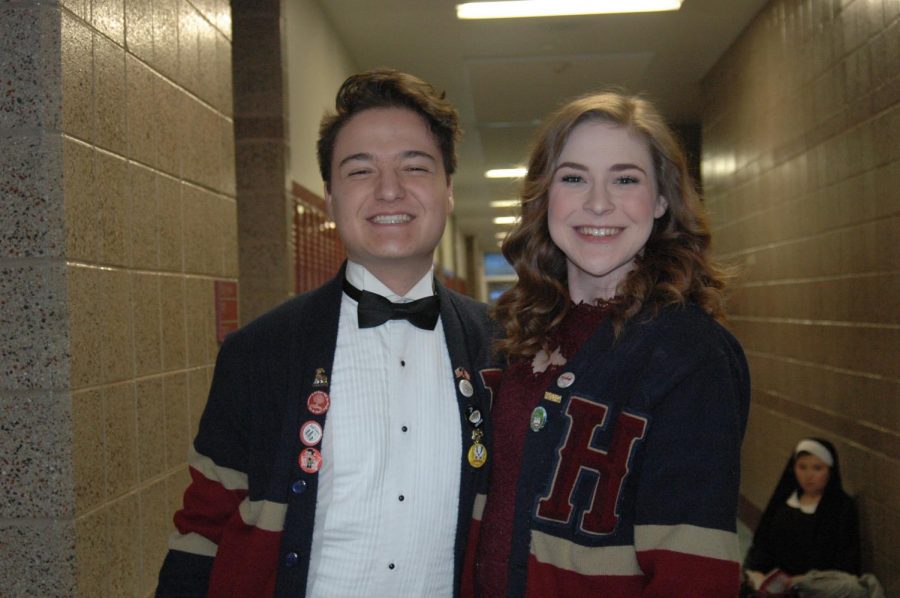 Olivia Chilcote, Co-Editor
March 1, 2019
Final hair and makeup checks, smoothing out any wrinkles in costumes, making sure the microphone is on, and finally taking those steps onto the stage, where a full audience awaits, eyes on you. On February 21-23 our very own Herriman Theater put on a production of The Sound of Music. After months of preparation from the whole crew, the musical was finally ready for an audience. From the directors, actors, dance choreographers, stage crew, set designers, costume designers, etc. there were so many people working diligently to make sure everything was ready for the performance.
The play was directed by our theater teacher, KayCee DeYoung, and student directors, Madilyn Mounteer and Jonathan Francis. Both worked very hard to put the show together and deserved more recognition than they received.
In terms of the actual production, The Sound of Music clocked in a little under a three-hour performance with roughly 24 songs. "This beautiful story is about finding joy amid the strife. Life is full of difficult things; however, there are powerful things that can help bring the light back even when things seem most dark." KayCee DeYoung wrote in the director's note. Laura Janis and Nathan Feilding staring as leads, Maria and Georg von Trapp, were excellently cast to fill the roles. Each character and the ensemble did an amazing job.
You could really see how hard everyone worked to make sure the show turned out well. Good job to everyone who participated. For those of you who didn't make it to the performance, you really missed out.