Herriman High's Top 5 Christmas Movies
With the Christmas season just around the corner, everyone loves to bundle up in blankets and have a cup of hot cocoa. There's nothing that's better than watching movies over the holidays with family and friends. After polling the student body of Herriman High here is your guide to the best Christmas movies according to the students of Herriman.
1. Home Alone (63.5%)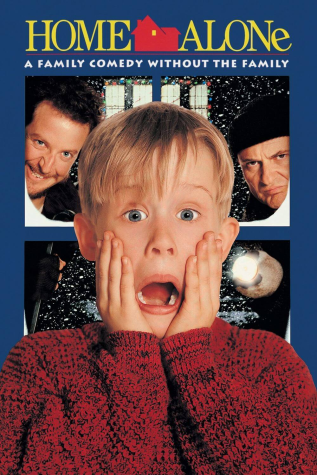 The most favorite Christmas movie of the students at Herriman High is Home Alone. 63.5% of students report that this is in their top five Christmas movies of all time. This is a classic Christmas movie from 1990 that stars the iconic Macaulay Culkin as Kevin McCallister,  an 8 year old boy who was accidentally left at home when his family left for Christmas vacation. The movie follows him as he navigates living alone during Christmas and trying to defend the house from an idiotic, hilarious burglar duo known as "The Wet Bandits." This movie has been beloved by millions and inspired multiple sequels and a recent television series. Reference to this movie can be found all over the media during Christmas time, and by the overwhelming majority vote of the student population, this is a classic that will stay in the limelight for the coming future.
2. Elf (49.2%)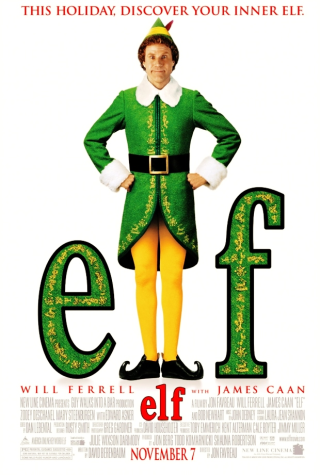 A Close second is the ever-popular Elf starring Will Ferrell as Buddy the Elf with 49% of students backing that fact up. The movie was published in 2003, about Buddy who had been transported to the North Pole as a toddler and raised by Santa's elves but then never really fitting in because of his size. The film then goes on to follow Buddy and his whereabouts around New York, after taking a DNA test and finding where his father who is in desperate need of the Christmas spirit lives and works. As comedic and heartwarming this story really is, there has not been many others that live up to the expectations of this one, according to the Herriman High student body. This movie can easily create an opportunity to have a laugh with family and spend quality time.
3. How the Grinch Stole Christmas (47.7%)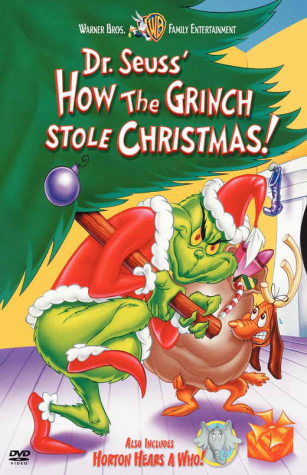 How the Grinch Stole Christmas is the oldest Christmas movie on the list and it comes in at third place with 47% of students saying this movie is in their top five. The cartoon film from 1966 was derived from a children's book published in 1957 also called How the Grinch Stole Christmas by Dr. Seuss. The original book and film have inspired many different renditions. A live action version of the story, fittingly also named How the Grinch Stole Christmas, came out in 2000 starring Jim Carry as Grinch and another cartoon version called The Grinch in 2018 starring Benedict Cumberbatch. This December, another Grinch-inspired film came out, this time it was a horror rendition of the old tale, where Grinch is a blood-thirsty monster who kills on Christmas. Even though it isn't as entertaining and prevalent with today's generation, the longevity of this film makes it a Christmas must-have for lots of Herriman High students. This classic will most likely keep inspiring new films for generations to come.
4. The Nightmare Before Christmas (36.9%)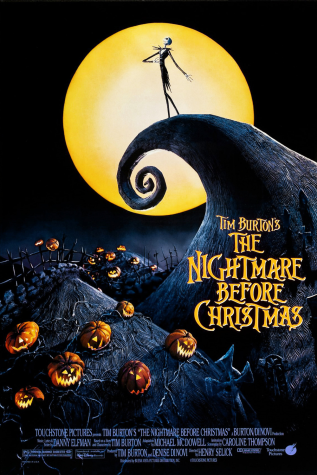 The fourth place spot for Herriman High's favorite Christmas films is The Nightmare Before Christmas, a stop-motion animated story written by Tim Burton and released in 1993 by Disney. It follows Jack Skellington, the Pumpkin King and leader of a fictional place called Halloweentown where a multitude of monsters spend all their time preparing to scare people on Halloween the next year. After the close of the most recent Halloween, Jack Skellington feels like something in his life is missing. When he stumbles upon Christmastown, he decides to take over their holiday. This movie is filled with unique and intriguing music and cinematography and is regarded as both a Halloween and Christmas film. It is very popular in modern media, and especially with the younger generations. It's no surprise to the popularity of this film at Herriman High.
#5 The Polar Express (32.3%)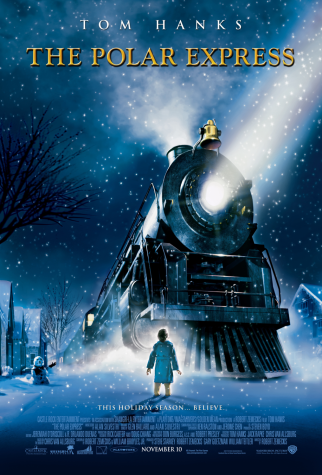 The Polar Express is the newest film on the top five list even though it was released 18 years ago, in 2004. Although, this could be part of the reason it is such a beloved movie. Not only was the film most prevalent when high school students were children, but the film was also based on a children's book published in 1985, so the parents of high school students would have known the story growing up. The story is about a boy taking a trip on "The Polar Express" a magical train designed to take a select number of children to the North Pole on Christmas Eve to meet Santa before he leaves to deliver presents. It's a fun, family story and is light heartedly made fun of a lot for having bad graphics and rendering throughout. A nostalgic movie like The Polar Express is bound to be a favorite for many teens.
Leave a Comment