Herriman High School's Production of "Puffs" the Play!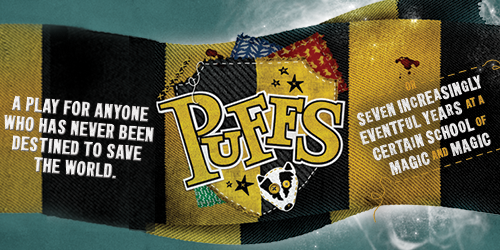 Welcome to the Puffs, or Seven Increasingly Eventful Years at a Certain School of Magic and Magic! This is a 2015 original play by New York-based playwright Matt Cox, and Herriman High School is proud to announce that their showing of Puffs starting Wednesday, November 10 through Saturday the 13th. 
They have an exceptional cast ranging from sophomores to seniors. For the seniors, this will be their last play at Herriman. I had the opportunity to interview a few of these talented students online: Caleb Glad, Kyah Uffenorde, Ali Roberts, Adessa Coburn, Leo Ramirez, and Brie Schlenz.
Puffs would not have been possible without these wonderful people, who agreed to this interview.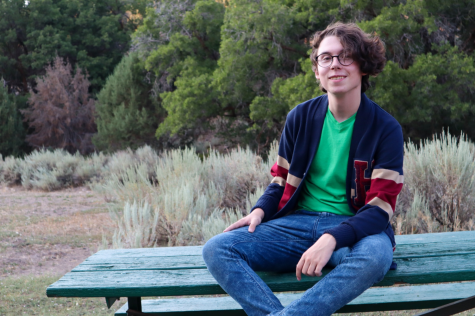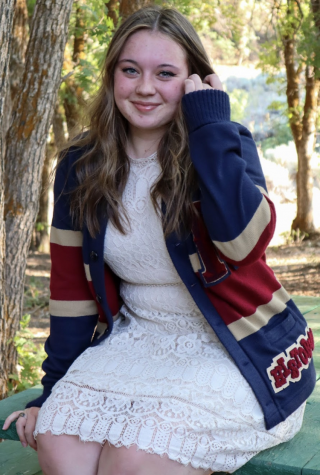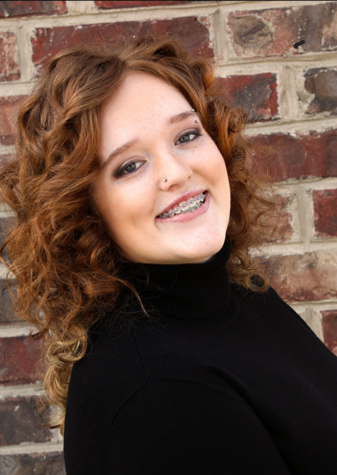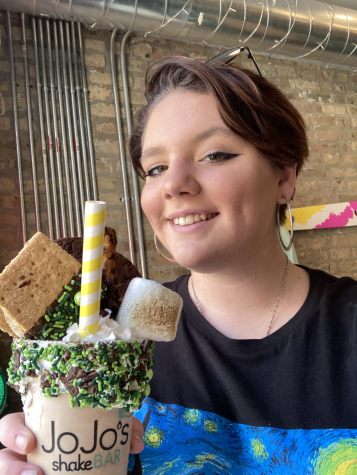 [not pictured]
Brie Schlenz, Senior, She/Her
Assistant Director
[not pictured]
Ali Roberts, Senior, They/Them
High School plays are a very memorable experience and something you can reflect on for the rest of your life. For seniors, it can be very bittersweet. Kyah Uffendorde said, "I  love this theatre department and I will miss everyone so much!" And Ali Roberts stated, "This is the best team I've ever had the pleasure of working with, and I am very proud to be a part of this production." 
When asked about a favorite Puffs memory, they all had such great responses! 
Caleb Glad: "Probably making new friends and being able to spend time with them. Shows are always a great way to meet really awesome people. I also just love the role of Wayne in particular."  
Kyah Uffenorde: "Everyone dancing backstage with each other during music moments or quoting actors' lines."
Ali Roberts: "When the cast and crew eat dinner together during each day of tech week. Mrs. DeYoung says all the time that theatre is a family, and it's moments like those where it really feels true. Everyone gathers together in the classroom and gives words of support and encouragement to each other while we discuss what is going well and what we can do even better next time. And of course, there is a lot of joking around and having fun. It's always a heartwarming experience and I'm glad I can share moments like that with this group."
Adessa Coburn: "There are just so many small moments that are golden I can't choose 1."
Leo Ramirez: "I don't have one specific memory, the show as a whole has been so amazing to experience, especially with how electric this cast is."
Brie Schlenz: "Spending time with the cast, both backstage and outside of the theater!"
What is it like being a senior in this year's play?
Caleb Glad: "It's a little foreboding. Because I know that after this show and Les Misérable that there isn't going to be anymore high school theater for me. It's gonna be sad to leave forever, but I think that in the future there will always be theater opportunities. Finding them isn't going to be fun though."
Kyah Uffenorde: "I feel a bit like an older sibling! I love my theater family and just want to take care of them. I wanna be that senior that people miss and want to come back, I'm going to miss everyone a whole ton."
Ali Roberts: "I was a part of stage crew in my sophomore year and I worked on two shows during that time. That past experience has made me much more comfortable and confident with my ability to lead and solve problems. This being my last year of high school has motivated me to make the last shows I work on as amazing as they possibly can be, and I leave every rehearsal thinking of what can be improved for the next."
Adessa Coburn: "Sad but a bit stress relieving. This will probably be one of my last shows but I couldn't think of a better one to be my final play."
Leo Ramirez: "It's really strange, I almost feel melancholy being a part of it because I know I will be moving past this stage of my life, so I do my best to cherish every moment of it."
Brie Schlenz: "Kind of scary! This is probably one of my last shows I'll get to do in highschool, so I want to do my very best, and the stress of that is immense, but it's also really fun and sweet. I get to see all the sophomores and juniors try their very best, and it makes me feel really proud!"
What advice would you give someone who wants to start performing?
Caleb Glad: "Find what you love about performing and focus on that. People do amazing when they're passionate about what they're doing. And there's plenty of things to enjoy about performing."
Kyah Uffenorde: "Be confident and shoot your shot. You're amazing and have so much potential, fear is just excitement in a different form. As Nike says, just do it! (Please join, the theatre department is so accepting and loving)."
Ali Roberts: "There is no previous experience required. A lot of people get nervous about performing because they've never done it before and they doubt their abilities. But the only way to get better at something is through practice. Performing is hardest the first time you do it, but the more you do it the easier it gets."
Adessa Coburn: "Just take a deep breath. Theater is stressful and nerve wracking but it's an amazing experience."
Leo Ramirez: "Cherish every moment. You are going to have times where you want to quit, it is going to he hard, but it is going to be incredibly fun at the end (the week before tech week is the roughest one; everyone's tired and icky at that time) but once tech week comes around, it all comes together, and you can see the show come to life, that's the best part."
Brie Schlenz: "I have 3 bits of advice: have confidence. Knowing what you can do and showing that you are capable leaves a huge impression on the cast and audience!
Have fun. A big part of theater is enjoying what you do, and the audience can tell when you are either going through the motions or having fun onstage!
Make connections. When putting on shows, you spend so much time with so many amazing people! They become a family, and some of those bonds can last a lifetime, so don't skip out on them!"
Puffs, or Seven Increasingly Eventful Years at a Certain School of Magic and Magic has been beautifully directed and is currently being performed at Herriman High School. Can't wait to see you there, November 10-13 at 7 pm! 
"You are practically perfect in every way."–Adessa Coburn.
Leave a Comment